Digitalisation key to rural economies
La Rioja's 'innovative ecosystem' supports digitalisation
La Rioja, 29 November 2022 – Earlier this month, partners of the Bio-Based Digital Twins project (BBTWINS) met in the renowned wine region of La Rioja for technical meetings on the development of a digital platform for two use cases in the agri-food industry. The project coordinator, La Rioja-based CTIC-CITA, along with select innovative SMEs, research institutes, and bioeconomy clusters – including three Spanish companies representing leading IT sectors – are working to produce a novel digital twin platform for two use cases – Portesa, an integrated pork producer in Spain, and Dimitra, a peach cooperative in Greece.
Integrating many cutting-edge technologies such as blockchain, artificial intelligence, big data, software analytics, computer simulation of agri-food processes, and the Internet of Things (IoT), BBTWINS is an example of the successful spearheading of innovation and digitalisation in rural areas. Despite being Spain's smallest region, La Rioja is also its most innovative, with the regional government – an avid supporter of BBTWINS since its inception – making great efforts to digitalise the region.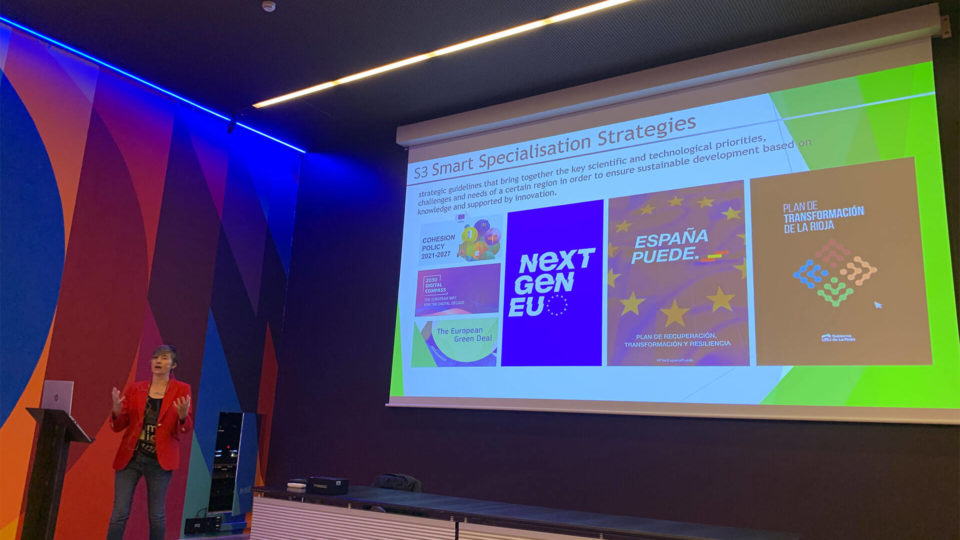 Expected benefits of the BBTWINS technology include reduced raw material (food, supplies, feedstock etc.) and transportation costs up to 25%, while integrated traceability systems, based on blockchain, can inform consumers about the origin of products, improving food safety with smoother flows to processing plants and faster delivery times. The valorisation of wastes is also a key component of the project, with the validation of new products for the bio-based industry, such as nutraceutical products, fertilizers, and protein concentrates, providing new possible revenue streams for food producers.